How to Protect Your Honda's Paint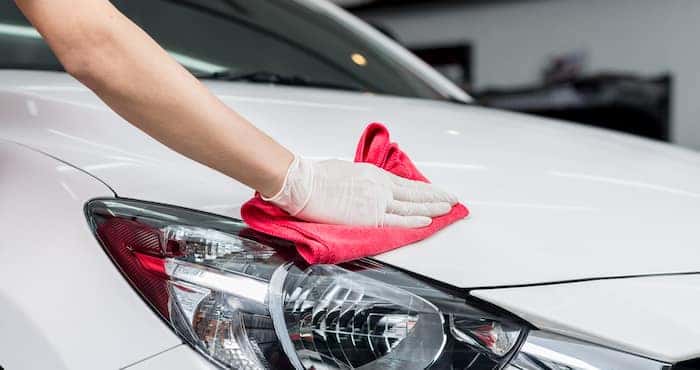 If you're beginning to notice more and more scratches, chips, or fades in your Honda's paint each time you get behind the wheel, they'll become more and more impossible to ignore. The true nemesis of your Honda's paint job, though, is the sun. UV rays will fade and oxidize your Honda's paint over time. Other culprits that can damage your vehicle's paint are weather conditions such as rain and high winds – even animals can do a number on your Honda's paint.
If you don't have a garage or a way to keep your Honda covered when needed, you'll need to master the art of keeping your paint pristine. Our Honda service department is here with some tips on how Torrance drivers can protect their Honda's paint.
Protecting Your Honda's Paint: Prevention
A surefire way to keep your Honda's paint looking like new is prevention. Wash your Honda consistently to keep the paint from needing to be restored later on. Washing your Honda as soon as you notice unsightly dirt, insect splatters, or unfortunate bird droppings will keep your car's topcoat from breaking down.
Protecting Your Honda's Paint: Restoration
A damaged paint job, much like sunburn on our skin, is not the end of the world. After you've properly washed and dried your Honda, you should use a clay bar to remove any buildup that's causing your Honda's paint to appear dull and faded. Unfortunately, the clay bar won't remove every imperfection, but it will tighten up the surface and make your paint last longer.
Protecting Your Honda's Paint: Waxing Your Vehicle
There are four different types of wax that drivers can choose from:
Liquid Wax
Paste Wax
Spray Wax
Wipe-On, Walk Away Clear Sealant
When you're trying to restore faded or oxidized paint, paste and liquid formulas appear to provide the best results.
Torrance Drivers Keep Their Honda's Looking Like New With These Helpful Tips
If you keep up with regular washing and waxing, you'll have the best looking Honda on the block. If you have any questions or would like to schedule a service appointment, please don't hesitate to contact us at our Torrance Honda dealership today.