Honda Electric and Hybrid Cars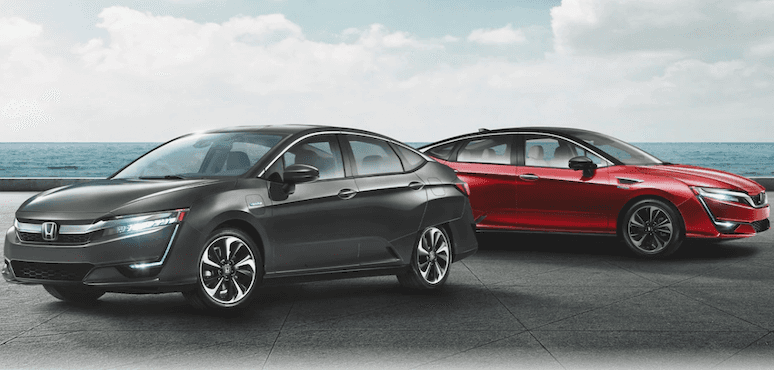 We all have a choice of where we want to go and how we want to get there – especially when it comes to your next Honda vehicle. Honda strives to electrify two-thirds of global automobile unit sales in 2030. The only way to move ahead is sustainably, and we've introduced several Honda electric and hybrid cars into our lineup to pave the way for a greener future.
At Scott Robinson Honda in Torrance, we're thrilled to be a part of this important moment with our abundance of electric and hybrid vehicles. Let's take a look at these exciting models.
Honda Accord Hybrid
The Honda Accord Hybrid features the most advanced iteration of the innovative two-motor hybrid powertrain. With its e-CVT transmission, 212 horsepower, and responsive electric torque, and a total range of 614 miles the Honda Accord Hybrid provides an eye-opening drive from the moment you get behind the wheel.
Honda Clarity
The Honda Clarity offers environmentally-friendly driving with two options: the Honda Clarity Plug-In Hybrid and the Honda Clarity Fuel Cell. Each of these models offers impressive power and range. The Honda Clarity Plug-In Hybrid offers a 340 total range rating while the Honda Clarity Fuel Cell provides the same amount of range, but is powered by hydrogen.
Honda Clarity Plug-In Hybrid Inventory
Honda CR-V Hybrid
The Honda CR-V Hybrid is eager to wow environmentally-conscious drivers who are committed to keeping the streets clean. Not only does it deliver exceptional fuel economy, but it also provides up to 440 miles of highway driving range.
Honda Insight
The Honda Insight offers an impressive high-voltage two-motor hybrid system that is built to last through any adventure. Its powerful 1.5-liter, Atkinson-cycle 4-cylinder engine delivers incredible horsepower and torque to make your adventures all the more exciting. This model can travel a total range of 509 miles.
Experience Honda Electric and Hybrid Cars at Scott Robinson Honda in Torrance
When you're ready to slide into the driver's seat of a greener Honda, don't hesitate to contact us at Scott Robinson Honda in Torrance today.