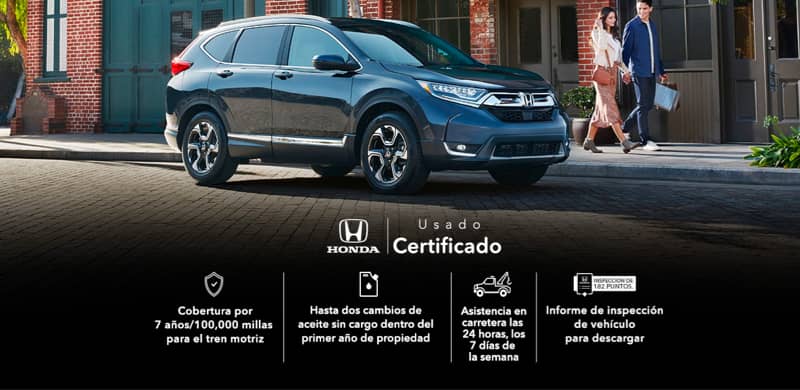 Usados Certificados Vehículos
Nada se compara con la calidad de un Honda. Ningún otro programa se le acerca.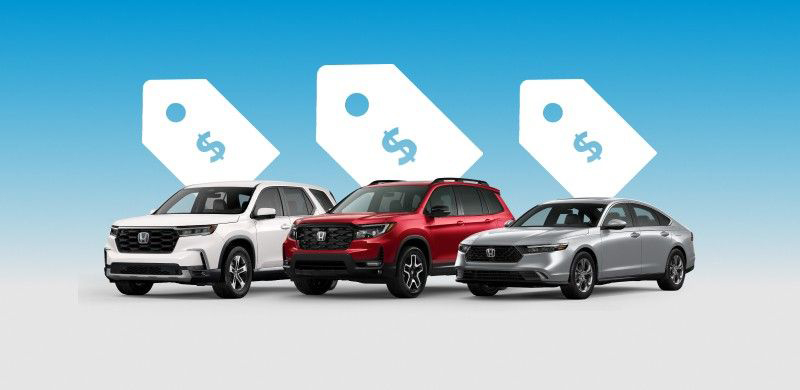 Ofertas Vigentes
Vea las ofertas actuales destacadas de este mes en los nuevos vehículos Honda.
Nuestras Reseñas
Friendly sales and finance representatives. Both took time with me and did not feel pushy. My sales rep, Steve Ford, went over all features on the two models of the car I was interested in. After the purchase was complete he helped set up the preferences on the car as well.
A great experience in buying my first car! Both the sales person and Finance officer were helpful and friendly! I would highly recommend Scott Robinson Honda in Torrance.
Ashley was extremely friendly and knowledgeable about the cars that we looked at. As a first time buyer, she was very sensitive to my concerns and questions. In the end, she helped me to find a car that surpassed me expectations.
This was one of the best car buying experiences that I've ever had. Our product Specialist, Marseille Gent and Manager, Aaron Bell were very knowledgeable, professional, personable and patient. They created a welcoming and comfortable atmosphere, answered all of our questions and weren't pushy. We definitely feel great about our experience and purchase.
It is the second car we have purchased here due to the great customer service Marseille gave us along with Scott Robison's great competitive pricing.
The salesperson that helped me. Had a great warm and welcoming personality. Listened to my needs to address my concerns, budget and payment options.
Professional services, friendly environment, excellent team work, clean facility. We are very happy with the service at this dealer. Tony is very helpful and knowledgeable salesman.
Good customer service and very clean dealerships nice people and explain very well about the cars even least or to buy.
Kubi was able to meet me half way with the price . Love the free coffee and water . The facility is clean and presentable .
Friendly, knowledgeable staff. Ali and Tamser were very helpful and made the buying process quick. I encountered some issues on my end but they we're able to help resolve it.
Quick and easy process. The staff is very friendly. Tony and Randy is top notch and knowledgeable. Definitely will refer Scott Robinson Honda to my friends.
Really good Customer service. The salesman did a really good job And also the Finance guy .was really helpful and explained everything
Tony Aguirre is well knowledgeable with the car and answered all our questions with satisfaction. The whole team made sure I get to go home with the car even after office hours. Good customer service
I wasn't pressured, and the staff were all very helpful. Would definitely recommend to friends for future their purchases and repair needs.
I liked that as soon as I walked on the lot I was greeted by a sales representative who worked to find the car I wanted. Followed by making all the paperwork and meticulous things extremely easy for a first timer buyer.
Steven was very nice and accommodating. Very helpful and knew a lot about the car he was showing me. Very pleased with the service I received.
GREAT STAFF FRIENDLY SALES PERSON TOOK TIME TO ANSWER MY QUESTIONS. FINANCE PERSON VERY EASY TO TALK TO. SALES PERSON MADE SURE I WAS ON THE LOOP OF THE PROCESS AND ANSWERED MY CALLS
Kubi and Doug made the process quick and easy. Kubi was professional and friendly which made it easier to talk to.
Same sales rep as last time . My car was recently totaled and the cost of vehicles have gone up however he took care of me and made things fair.
Maged is the best salesman ever! I went to many stores before going to Honda and of all the salespeople I spoke to, he was the most responsive, calm, honest and patient and that's why I left in a new car! Thank you Maged! If you are looking for a new car look for him!
They work with your budget. They show you around and let you test drive the cars so you can feel more comfortable. Very kind and patient employees. Also very good deals.
Once again I had Tony Tran handle my service visit on my 2018 Civic Sport. I wanted a 45,000 mile service. He than mentioned that he might have to replace the A/C Condenser due to a possible leak for that year & model. All covered under the warranty. He warned me that it might take a little longer to finish. I said that was okay and that I would be waiting in the lounge area. I appreciated his honesty. I noticed that the dealership was still practicing covid rules. The car was finished as promised (10:30am). Tony handed me the completed paperwork and walked with me to my car to show me what had been replaced and explained the operation of the condenser to me. Whenever I bring my Civic Sport to get it serviced, I always have Tony Tran handle it. I have complete confidence in him. He always greets me at my car when I arrive in the morning. He is always friendly and professional. He should be commended for always treating me with respect and honesty. I recommend if you have any service needs, to have Tony Tran handle your automobile. Thank you Tony Tran!
They were very helpful and understanding of what we were looking for. Outstanding service and knowledge. This is our second vehicle from Scott Robinson. We will be back when it's time for the next car.
Daren White very helpful and carding. Excellent also knowledgeable and kind. Helped in every way possible and very polite. Did his best for us in many way's.
the representative was friendly, everything worked surprisingly fast. And they had the car that we wanted which is hard to come by these days.

Bienvenido a Scott Robinson Honda
Cuando esté buscando un automóvil nuevo o semi-nuevo para usted en el área de South Bay, haga Scott Robinson Honda su primera y última parada. No solo tenemos una amplia variedad de modelos Honda nuevos en nuestro lote, sino que también ofrecemos para la venta una increíble selección de vehículos Honda usados y usados certificados. Cuando visite nuestro concesionario Honda en Torrance, CA, espere disfrutar de una experiencia en el local que lo dejará satisfecho. Queremos asegurarnos de que esté contento con un arrendamiento o compra de un Honda nuevo, por lo que ofrecemos beneficios como el Plan de protección de precio de Scott Robinson Honda para garantizar que se vaya de nuestro local con una sonrisa en la cara.
Si es el momento de cambiar a un Honda nuevo, nuestro concesionario Honda de Torrance tiene exactamente lo que busca. Sin importar si desea un Honda Accord sedán, un vehículo deportivo utilitario (SUV) CR-V o un elegante Honda Civic Coupe, tiene la garantía de encontrar un Honda nuevo que se adapte a su estilo de vida cuando revise nuestro inventario. Además, cada compra de un vehículo nuevo viene con una garantía limitada de por vida del tren motriz exclusiva de
Scott Robinson Honda. Y si está buscando ahorrar dinero y obtener un Honda usado respaldado por una excelente garantía, tenemos automóviles CPO (usados certificados) Honda en abundancia. Cuando esté preparado para conversar sobre las opciones de un préstamo automotriz, confíe en los expertos de nuestro departamento de financiamiento Honda. ¡No olvide preguntar sobre nuestras competitivas ofertas de arriendo de vehículos Honda y también sobre las ofertas de financiamiento Honda!
Cuando llegue la fecha del mantenimiento o tenga que realizar reparaciones automotrices más extensas, nuestro centro de servicio Honda estará siempre listo para ayudarle. Contamos con personal altamente capacitado con técnicos y asesores de servicio Honda que pueden satisfacer o superar todas sus necesidades, lanzamos ofertas especiales de servicio y piezas, y usamos piezas Honda genuinas siempre que sea posible. Además, ofrecemos un horario de servicio extendido durante la semana y los fines de semana. ¿No puede quedar inmovilizado mientras trabajamos en su vehículo? ¡Aproveche nuestro servicio de traslado gratuito!
Scott Robinson Honda está ubicado convenientemente en 20340 Hawthorne Blvd en Torrance, CA, a pocos minutos en automóvil de Los Angeles, Redondo Beach y Hawthorne. Dese prisa para visitar nuestra sala de exposición hoy y descubra lo que la ventaja de Scott Robinson Honda puede ofrecerle.
Obtener Las Direcciones Scott Robinson Honda