5 Summer Car Care Tips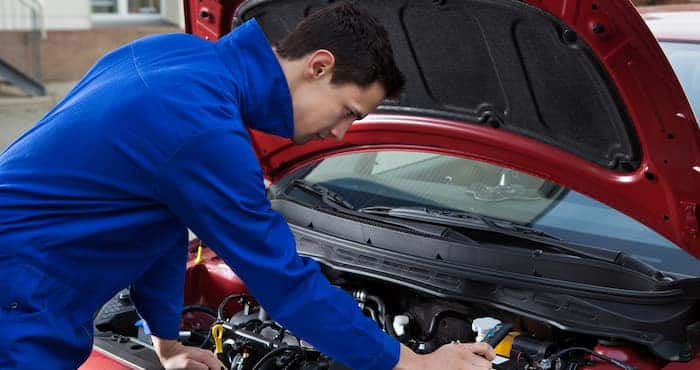 With the summer heat slowly climbing, stop-and-go traffic a constant threat, and long vacation drives a possibility, it's important that your Honda is prepped and ready for any and every adventure. Having routine maintenance performed at our Honda service department this summer is a foolproof way to ensure your vehicle performs as it's supposed to. Check out these five summer car care tips to learn more!
Get Your Oil Changed
Before you get behind the wheel for your next great adventure, it's imperative that your oil is changed. Engine oil should be changed about every 3,000 – 5,000 miles depending on the type of vehicle as well as the engine oil required. This is a common piece of routine maintenance that some drivers put off for too long, but our certified service technicians are here to make sure that you don't suffer from a summertime breakdown.
Check Your Cooling System
An unfortunately common cause of breakdowns in the summer is overheating. Your Honda's cooling system is one of the most critical parts of its machinery, and it's imperative that you have it inspected before the days begin to heat up. We recommend that you completely flush and refill the cooling system every two years.
Inspect Your Tires
Your tires should be rotated about every 5,000 miles. You should check your tire pressure at least once per month to ensure that they are properly filled and there are no holes or leaks. If your tires are improperly inflated, you may be in danger of a tire blowout.
Have Your Battery Serviced
If your vehicle has been sitting idle for some time or exposed to high heats, you should check your battery. Excess heat causes battery fluid to evaporate, which damages the internal structure of the battery. To be sure you're getting the most out of your vehicle's battery, have your electrical system checked.
Check Your Air Conditioning
On a hot day, your Honda's air conditioning is critical, and it should be checked annually for any issues. If your A/C is not getting as cool as it should, there may be a leak in your system. We recommend servicing your air conditioning and changing your cabin air filter just before the summer starts for ultimate comfort throughout the summer months.
Get Summer Car Maintenance at Scott Robinson Honda in Torrance
If you're looking to have your vehicle serviced this summer, don't wait. Contact us at our Torrance Honda dealership and schedule your service appointment today.